4 Ways to Keep Your New Teen Driver Safe
Even though they've passed their test, they're still new to driving and let's face it you're still a mom and they're still teenagers. Here's how to ensure your new driver is safe on the road.
Written by The Stay Sane Mom Staff | See Comments
Published in Kids on March 30, 2019

Want to cut to the chase?
Free Chore Chart Printable
Get My Free Printable PDF Now
Get it Now
This post contains some affiliate links for your convenience. Click here to read my full disclosure policy.
It's always scary for parents when their kids start driving.
Even though they've passed their test, they're still new to driving and let's face it you're still a mom and they're still teenagers. You would be worried if they were locked in a white-walled room with padding on all the corners.
There is always the danger that they'll be in an accident, but you can't stop them from driving, and nor would you want to. Learning to drive is a critical point of Independence and a major milestone, so even though you worry you still want to encourage this important right of passage.
So, while you're juggling that purely maternal cocktail of ultimate pride and soul splitting worry, here are some things you can do to make sure your soon-to-be adult is safe behind the wheel.
#1) Make Them Invest in Their Car
This one is basically a public service announcement.
If parents could stop giving their teens a new car on their 16th birthday, that would be great. Thank you. The end.
I went to middle school at a private school and when I was in eighth grade one of the freshmen got a brand new BMW for their 16th birthday (horrible), crashed it drunk driving that night (even more horrible), and the parents took them to the dealership to get a new one the morning after (absolutely inexcusable). I could literally talk forever about how detrimental this is to society.
Not is it only almost a scientific fact that if you put a teenager in something with a super-speedy sports car engine they're almost certainly going to get into an accident, it's also really good practice to make them earn their own first car. No, I'm not saying you have to make them pay for the whole thing themselves, or be incredibly strict and not let them drive anything but a rat-eaten Toyota Corolla for the first 10 years of their driving career, but the more you make them participate in the process, the more they will value and care for their car.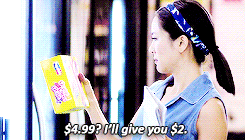 Often, it's a good idea to start out by letting them use the family car rather than getting them their own one. When they're driving the family car, they'll pay more attention to driving carefully because they know that if they're in an accident, it's going to make things difficult for everybody because you won't have a working car. It also means that you have a bit more control about when and where they're driving, so you can stop them from going out when the roads are wet or icy, for example.
While they're driving this family car, you can put them on some kind of program where for every dollar they contribute to a new car you will match it, or double it if you want to be magnanimous. I know it's a Rite of Passage to get the car as a present on your 16th birthday in some families, but I really think that the dangers of getting something expensive handed to you without any work involved far outweigh the benefits of seeing a shiny new car with a bow in the driveway.
If you really do need that bow in the driveway the day they turn 16, have them start running their car long before their 16th birthday, and then surprise them with one slightly nicer than they would have been able to afford, or something like that.
Basically, the more investment they have an earning their car and working for it, the more careful they're going to be with it on the road.
#2) Get A Dashcam
Lots of people are putting dashcams in their cars these days because it's a good way to cut the cost of insurance and it's very useful if an accident does happen because it's easy for the insurance companies and the police to see exactly who was at fault.
It's also a good way to make sure that they're driving safely.
You know your teenager would always drive more safely with you in the passenger seat then they would buy themselves or with their friends. Using something like Blackboxmycar You can get a fairly inexpensive dashboard Cam that gives them the feeling of being watched, even when you're not there.
You can look over the footage after their first few times out in the car on their own and see if they're driving safely, and then give them some tips on how to drive more carefully. Knowing that you can look at the footage will also encourage them to be safer on the road.
You don't have to always look at the footage, nor do I recommend that you do so as this sounds like quite the waste of time, but just knowing that you could will encourage a higher amount of safety then just releasing them into the wild.
#3) Limit The Number Of Passengers
When they first get their license, they're going to want to get all of their friends in the car and go for a drive, but it's important that you have rules about the number of passengers in the car because it's directly linked to the chance of having an accident.
When drivers, especially inexperienced ones, have a lot of people in the car, they're more likely to get distracted and make mistakes. Many states have laws for how many passengers or what age passengers can ride with a newly-licensed driver, but even if your state does not have laws about this I would have very specific family rules.
For the first few months, you should limit them to just one or two passengers at most, until they get more confident on the roads.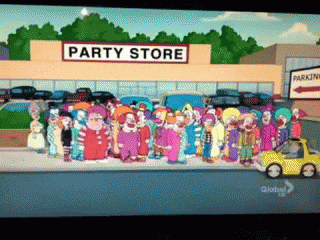 I also would put limitations on the times of day they're allowed to drive. Maybe they are allowed to drive three or four friends to and from school, but on a Saturday night after dark it might just be them in a buddy for a while.
Whatever you do, make sure you tell your child the reasoning behind your decisions. You're not doing it to punish them or to ruin their life, you're doing it because on Saturday nights there are more likely to be drunk drivers on the road and your child will need to be able to be more aware and reactive than when driving from Starbucks to their high school at 8 a.m. on a Tuesday.
#4) Link Driving Privileges to Other Responsibilities
This is one of the principles we use in our house even with much younger kids.
When they want to do something that is a new level of Independence or responsibility for them, their freedom is directly proportional to the responsibility they showing other areas of their life.
When are now teenager was in third grade, she badly wanted a cell phone. It was a little early for this, but she is usually a very responsible kid, so we were actually amenable to considering it. Also, since she spends time each week at her bio-mom's house, the idea of her having a phone also had severe logistical upsides for us as well.
The way we decided to handle it was we told her she could have a phone if she went for two months straight without forgetting anything. we wanted to make sure she was responsible enough not to leave her phone at school or forget it someplace, so we put an x on the calendar and told her that if she got to 60 days without forgetting any school assignments, leaving her silent reading book at home by accident, or anything else like that, she could have her cell phone.
The first time she got to 37 days before forgetting something. As we promise, we started all the way back at zero. She made it on the second try. I have never seen her more motivated for anything in her life.
She is now 13 and has never once lost her cell phone. She left it in her Grandma's car once and had to wait a couple days to retrieve it, but other than that she has been uncharacteristically responsible in the way she takes care of her phone.
I share this little parable both to reinforce the point I made in the first item, where kids are going to be more careful with things they have to earn, but also to demonstrate how you can link driving privileges is to other areas of responsibility.
An example of this is how there is a logical connection between driving places and being on time. (If you want the independence to drive, you need to be responsible enough to leave enough time to drive to wherever you're going safely.)
you could easily tell your child that they only got to use the family car on weekends if they were on time for school and all their extracurricular activities during the week. Similarly, you could make them responsible for feeling the family car up with gas, and even earning part of the money to do so, if work ethic is something you are working on with them.
Whatever it is, you can use the newly minted allure of driving to reinforce other key life skills you were attempting to impart to them. It might engender some eye rolls, but it is far more effective than nagging, because there really is nothing they want more than the keys.
Start Your Next Step
Free Chore Chart Printable
Get My Free Printable PDF Now
Get it Now
Get Sanity, Delivered to Your Inbox.
About the Author
The Stay Sane Mom Staff
Contributor
Occasionally we post blogs that are a team effort from The Stay Sane Mom staff. Fear not, these are still up to our quality standards, they just don't come from any one person (rather the team at large). As my 4-year-old says, teamwork makes the dream work.
My Motto: You can be an overnight success ten years after you started.
Motto: You can be an overnight success ten years after you started.
As an Amazon Associate I earn from qualifying purchases and occasionally participate in other linking programs, but I will never link to anything I don't like.
Copyright © 2021 The Stay Sane Mom