How to Have Kids and a Beautiful Yard (at the Same Time)
How to Have Kids and a Beautiful Yard (at the Same Time)
It's very hard to have nice things when there are tiny humans running amok and strewing their toys everywhere. Here's how to have a yard that's both fun for your kids to play in and respectable in front of the neighbors.
Written by Liz Bayardelle, PhD | See Comments | Updated 02/01/2019
Want to cut to the chase?
Repeating Item Cleaning Plan
Want to cut to the chase?
Repeating Item Cleaning Plan
Get the Free Printable PDF Now
Get it Now
How to Have Kids and a Beautiful Yard (at the Same Time)
This post contains some affiliate links for your convenience. Click here to read my full disclosure policy.
Let's be honest, sometimes it's tempting to forgo any sense of normalcy or adultness to your house for the sake of having happy, amused, and/or quiet kids.
Trust me. When my husband and I were dating we built (from scratch) a set of metal monkey bars in the living room of our tiny NYC apartment for my then 7 year-old stepdaughter.
Welcome to our home, would you like something to drink or some playground equipment?
Now that we've moved to "the 'burbs", the temptation to succumb to kid-friendly eyesores got dragged into the back yard.
The Grown Up Joys of a Beautiful Backyard
For those of us blessed with a lush back garden, square footage for our driveway and some greenery, we might need to utilize these areas of our home more effectively.
If you simply use your garden to let the dog do his business, to send the kids outside when they are acting like banshees around the house, and to add to the compost heap, it might be time to reconsider its usage.
A great backyard can be the make or break for the sale of any home. While you might not be planning on moving anytime soon, there's still no harm in putting in a little effort to make your backyard something that actually brings you joy. (The same goes for the front yard if you have a sizeable one.)
The point is that you could do with giving your back yard and outside space a bit of a remodel before the jungle like appearance sets in and you feel that it's just too far gone. Take a look at these simple ways to make your garden more family friendly and to enhance the curb appeal of your humble abode.
Trying to Maintain Adult-Friendly Curb Appeal
Everyone wants to have a home that looks great from the outside. We want to turn heads for all the right reasons, and knowing that passersby are looking at your yard and feeling a pang of jealousy feels good in a weird sort of way (or just the peace of mind of knowing it's not a total mess).
To enhance the curb appeal of your home, you need to get the tough gloves on and spend some quality time with manual labor. (More on how to get the littles involved with this later.)
Get out a strong weeding spray and launch yourself onto the driveway. Get in between the cracks and the joins of your paving slabs, tarmac or brickwork and get to work. The most effective weed killers start working within twenty four hours, and within a week, the weeds should be gone entirely.
Consider the front of your home and imagine yourself as a visitor. You want to see a tidy outside space, a fully coiffed lawn, and some colorful foliage. Hanging baskets are cheap to make up yourself with an abundance of pansies, marigolds, and other small flowers (or you could purchase a few from your local garden center if you tend to accidentally kill plants like I do). Adorn your windows with flower boxes and allow the vibrant colors brighten up the facade of your home.
If your windows have seen better days, are looking tired or your frames are starting to crack, this may go beyond an aesthetic issue and you might need to consider a maintenance job. Get in touch with a company like Renewal by Andersen windows and have an expert come and assess what needs fixing. With new double glazing and more modern and energy efficient frames, your home won't only look better from the outside but it will also be more cozy and warm on the inside leading to lower heating bills meaning you can save the pennies.
The Garden, A Kid's Muddy Dream
Remember how we talked about getting your kids involved in the cleanup of your yard? This is where we talked about it. Kids love mud. Kids love dirt and getting dirty. More than anything, kids love destroying things.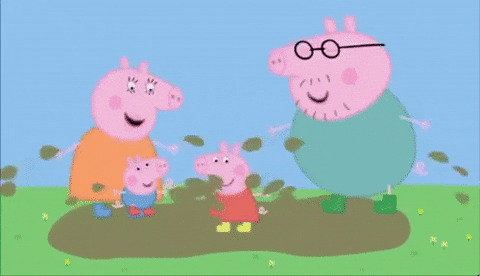 If you give your kid a pair of gloves and say they're allowed to take out any plants they see in a certain area, they're going to go level 12 Wreck-It Ralph happy crazy on your yard. And, bonus points, they'll probably be exhausted and ready for a nap when they're done.
Working in the garden is similar. You don't need a little more supervision when kids are putting in plants than when they're getting to pull out weeds willy-nilly, but they still love the tactile, hands on aspect of working in the garden.
As for organization, try taking a zonal approach for your garden. Try dividing your backyard into a lawned area for the kids to play, a decked area or patio for a spot of al fresco dining, and an area where you can have a few plants to brighten up the space. You might also want to consider a low maintenance rockery feature, a space to grow vegetables and a water feature. The possibilities are endless but your budget won't be so consider your options.
Al Fresco Dining...a Mess-Friendly Haven
If you are lucky enough to live in a pleasant climate, but you have never enjoyed dining outside, you don't know what you are missing.
Eating outside is a delight For adults and an awesome adventure for kids. Even more, if you have particularly messy eaters, eating outside is a wonderful break for your kitchen floor.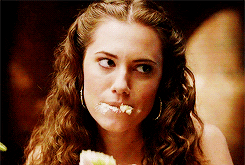 Having a garden in which you can eat, enjoy a dinner party with friends, or just a midweek supper with your family is like having an extra room to your home. By seeing your garden as an extra living space, you will inevitably use it more, especially in the summer months. You purchased your house in part for its outside space and square footage, so it's about time you used it.
Get Your Kids On Board with a Vegetable Garden
Whether you fancy taking a foray into self sufficiency or you just want to make sure your kids grow up knowing what lettuce looks like, you should consider whipping up a veggie trough or setting aside some space for a mini allotment in your garden.
If you're looking for something to do with the kids other than watching them play on their Xbox all day, growing vegetables could be the answer.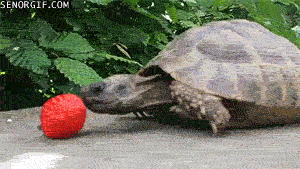 Choose some easy to sow seeds like potatoes, carrots, and onions and watch them grow. Kids love things that grow because they themselves are so busy getting bigger. (I think they identify somehow.)
You might even catch the sustainable bug and want a little greenhouse for tomatoes and cucumbers. There's no greater satisfaction than heading out into the garden for a spot of al fresco dining one evening and having a meal cooked with ingredients fresh from your very own backyard.
The Big Picture
Having outside space is a real luxury. Especially if you live in a temperate climate, make sure you're taking advantage of your backyard. Kids that are cooped up in the house all day are absolutely no fun to deal with come dinner time.
If you can take some shifts in the backyard, get them some vitamin D, and let them run around a bit, it will not only make your day go by smoother and faster, they probably have much happier kids as well.
There's no need to go full music park with all the kids' toys in the world, but you can have a happy mix of "yes, I do own progeny" and "I'm a functioning adult" at the same time.
Start Your Next Step
Repeating Item Cleaning Plan
Start Your Next Step
Repeating Item Cleaning Plan
Get the Free Printable PDF Now
Get it Now
Get Sanity, Delivered to Your Inbox.
About the Author
Liz Bayardelle, PhD
Founder | Contributor
Liz (or Dr. Mommy, as her toddler started calling her after learning what a PhD was) is the happily sleep-deprived mom of a toddler (and professional raccoon noise impersonator), a sparkle-clad kidnado, a teenage stepdaughter, 200 cumulative pounds of dog, and herd of dustbunnies (if daily vacuuming doesn't occur). During nights and naptimes, she uses her PhD in business psychology as an author, speaker, and consultant. She also serves as an executive and principal for three companies, two of which she co-founded with her very patient (and equally exhausted) husband.
My Motto: All I can control is how hard I work.
Motto: All I can control is how hard I work.