How To Properly Clean and Sanitize Your Floors For a New Baby
Getting your home ready for a newborn is an involved task. Make sure the largest area of your home, your floors, are not a haven for dirt and germs that can get your baby sick.
Written by Julie Adams | See Comments
Published in House , How To & Tips on April 27, 2019

Want to cut to the chase?
Free Minimalist Pre-Baby Shopping List
Get My Free Printable Checklist Now
Get it Now
When you're getting ready for a new baby, especially if this is your first, your mind is overloaded with everything you're going to need in order to prepare. This is normal! This is good! Being prepared for a newborn is the best thing you can to help ensure your baby is happy and healthy.
It is inevitable that your baby is going to spend a lot of time on the floor crawling and exploring. This is why it is critical to have a plan for how you're going to keep your floors clean and safe for the new baby. The following are a few quick tips on preparing your floors for a newborn or toddler.
Tip #1: Get Down To Their Level
One of the biggest problems people overlook when preparing their floors for a new baby is obvious - babies go places adults don't even think to clean. It may seem crazy, but it can be enlightening. Get down on the floor and see everything from your baby's point of view. This will show you what areas they can reach, and what areas they cannot.
At this level, especially if you have hard floors, you're going to notice all the ick that has likely built up. If you notice dust bunnies on your floors, you may want to start thinking about purchasing a better vacuum. Hard floors make it easier for your baby to come into contact with dirt and germs, so opting for the best vacuum for hardwood floors can help.
Tip #2: Get Used To Taking Off Your Shoes At The Door
Regardless of how often you clean your floors, if you're tracking new dirt and germs into your home every day, its a moot point. Before you can even begin cleaning, let everyone in the household know about the new "no shoe" rule once they get inside.
If you have carpets, this is even more important. While hardwood floors can make it easier for your baby to come into contact with dirt and germs, carpet holds onto it worse. For high traffic areas like around your front door, you want to prevent ground in dirt from becoming a bigger problem than it has to be.
Tip #3: Use Baby-Safe Disinfectants
Even in the strictest "no shoe" households are still susceptible to microbes crawling around your floors. Once your baby starts crawling you're going to ideally disinfect your floors on a daily basis. This is less of a concern with carpet but is something that should get worked into your chore schedule if you have hard floors.
There are a variety of baby-safe disinfectants you can find at the grocery store. A few good products that are safe to use around your baby include things like diluted bleach and Purell multi-surface disinfectant spray.
It won't take much to get your floors disinfected, and it will go a long way in keeping you and your baby healthy.
Tip #4: Maintain Good General Hygiene For You and Your Baby
Now that you've identified all the nooks and crannies, vacuumed and disinfected your floors its time to address a somewhat obvious tip - be cognizant of your overall hygiene. Make sure you're washing your hands and doing the same with your baby.
The best way to prevent your child from becoming sick is to take care of the basics of hygiene and ensuring that they are protected from germs, in addition to your home.
It is not enough to keep your home clean if you're not going to keep yourself clean. After all, you're likely going to be handling your baby a lot - more than they will be on the floor so keep your hygiene at the forefront of your mind.
Conclusion
When preparing your home for a new baby, you don't have to go overboard to ensure your home is clean and ready for the new bundle of joy. Your baby is going to be spending time all around your home, and will likely be on the floor a considerable amount.
Keeping your floors disinfected is important for keeping your baby happy and healthy from the get-go.
Start Your Next Step
Free Minimalist Pre-Baby Shopping List
Get My Free Printable Checklist Now
Get it Now
Get Sanity, Delivered to Your Inbox.
About the Author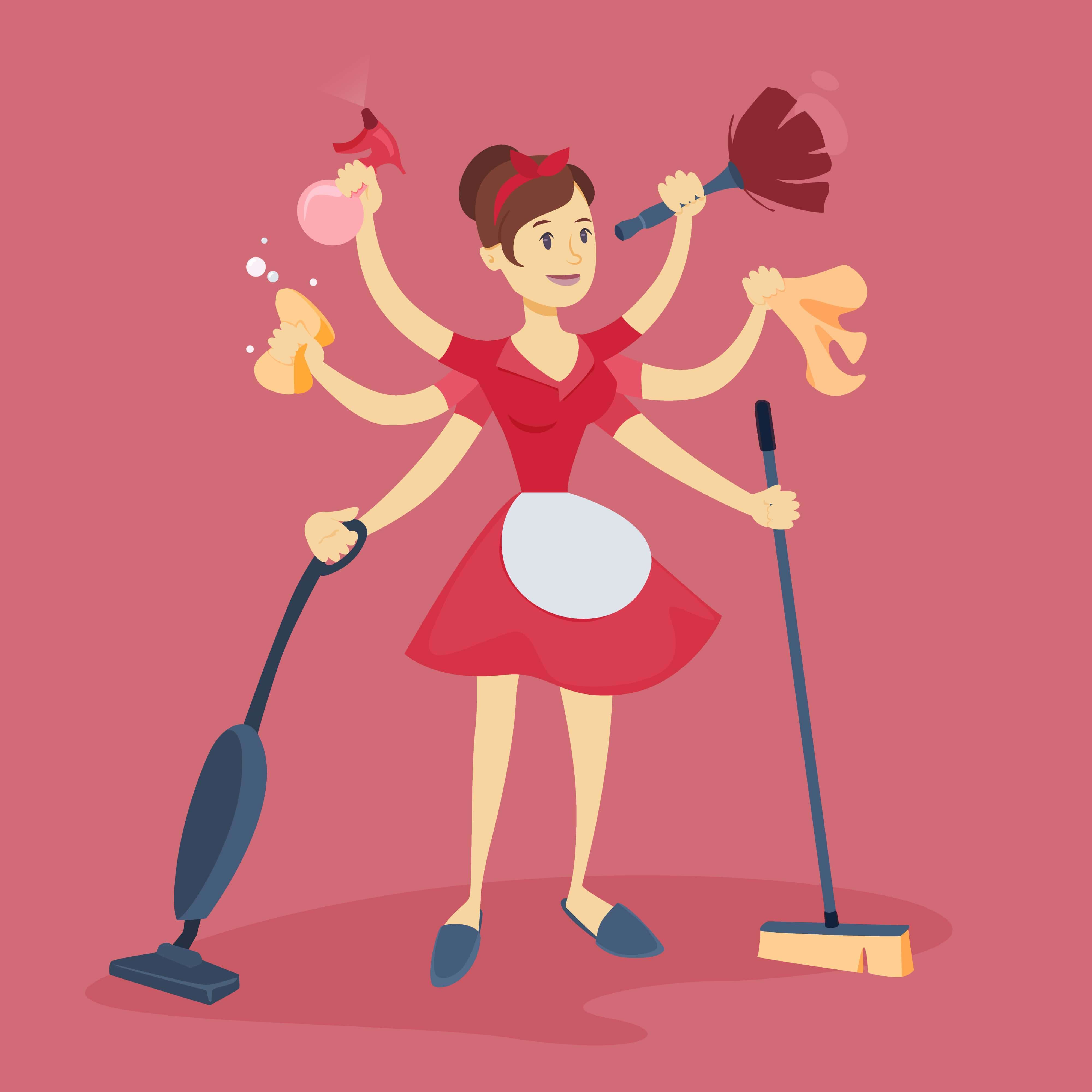 Julie Adams
Contributor
I am a writer, entrepreneur and lover of all things nature. I love to spend my weekdays behind a computer writing, and my weekends out in the sun.
My Motto: Don't be evil
Motto: Don't be evil
As an Amazon Associate I earn from qualifying purchases and occasionally participate in other linking programs, but I will never link to anything I don't like.
Copyright © 2021 The Stay Sane Mom