How to Teach Kids to Connect with Older People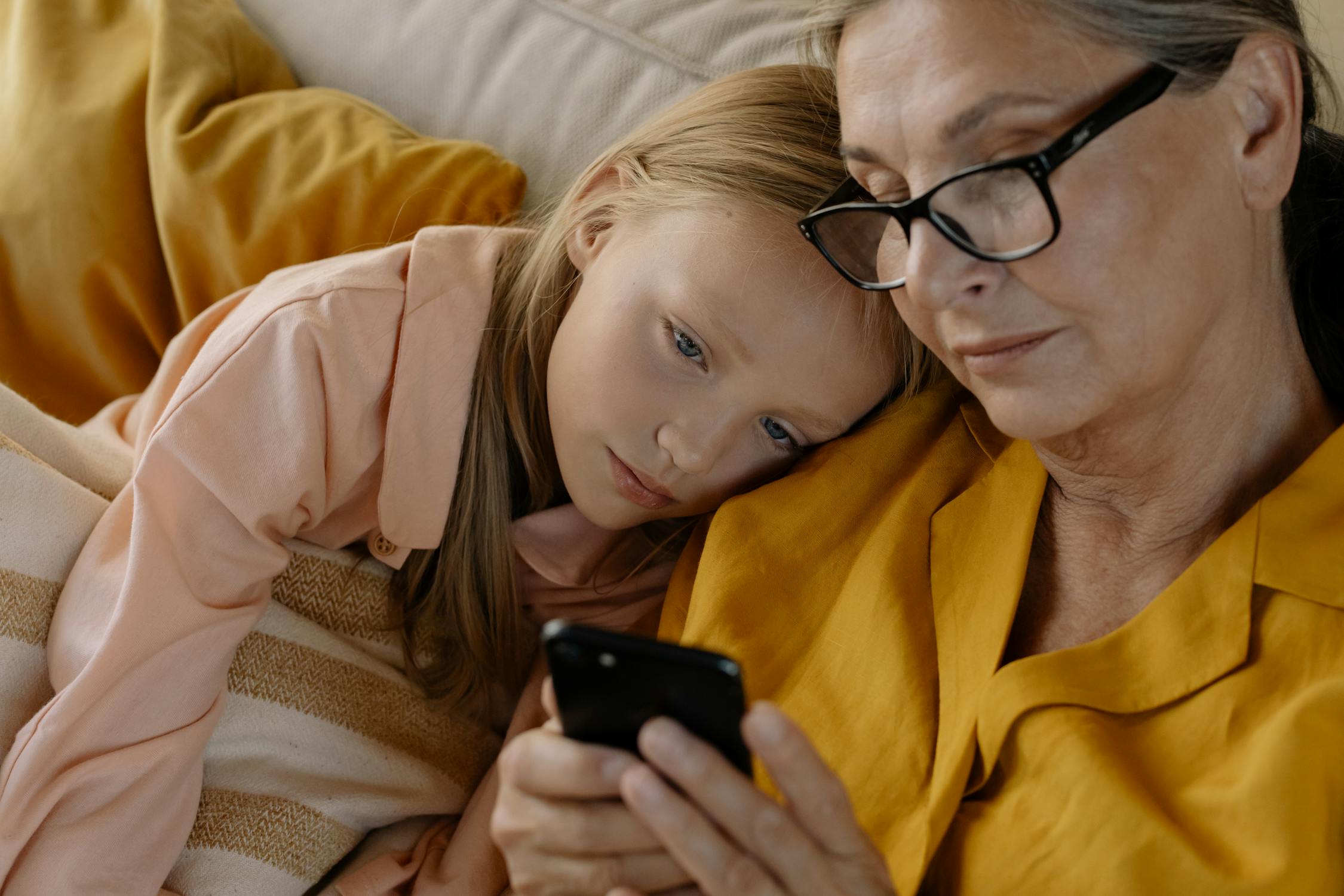 How to Teach Kids to Connect with Older People
If you know you're spending time with family over the holidays and you know you're going to need some time to yourself to stay sane, you need to read this blog post.
Written by Trish Allison | See Comments | Updated 12/02/2022
Want to cut to the chase?
7-Day Sanity Booster
Want to cut to the chase?
7-Day Sanity Booster
Get the Free 7-Day Email Course Now
Get it Now
How to Teach Kids to Connect with Older People
This post contains some affiliate links for your convenience. Click here to read my full disclosure policy.
Daisy eyes with Grandma? Candyland with Grandpa? Help with that art project assignment that's been sitting on your 9YO's desk for 3 weeks?
Those are just some of the ideas for encouraging your child connect with an older person. And here's the best part. Not only will you be getting a crucial break from kid and holiday small-talk duties, you'll be planting seeds for your child to grow into a lifetime of kindness toward seniors.
Respect Your Elders - Why?
The truth is that kids who have an ongoing, positive relationship with an older person are much more likely to grow into adults who treat them with the respect they deserve. Plus, there are more benefits for your child that will (hopefully) last throughout their lifetime.
Become sensitive to the needs of others. Interacting with an older person is a great opportunity for your child tune in to the feelings of others (empathy!).
Learn to listen well. Because most older people take longer to communicate a thought, it's great practice for kids to learn how to be patient, really listen and learn from the speaker's thoughts, and wait for others to finish speaking before reacting.
Gain wisdom that prepares them for life. Think of the advantages for your child if they could learn some of the insight that comes from living a long time, and then apply that wisdom to their own lives.
Learn a new skill. You never know when an older person has a hidden talent that your would fascinate your child enough to want to learn how to do it. Woodworking? Drawing? Photography? Cooking? It could be anything.
Talk to someone patient. Sometimes parents are too busy with their own lives to sit down and have a lengthy eyeball-to-eyeball conversation with a child (not a judgement, just the truth).
Suggest Activities - Be Subtle!
Lots of people include older people in holiday traditions. And that's great. But to be the most effective, try to include older people in your child's life throughout the entire year. Provide as many opportunities as possible for your child to interact with an older person so they can witness their usefulness (without saddling you with more work!).
Here are more ideas for things they could do together:
Homework or a school project
Holiday decorating
Sporting events
Help with a newborn
Cooking/baking
Errand(s)
Babysitting
Family photos
Pets/animals
Arts and crafts
Reading
Playing games (inside or outside)
Remember though, try to be subtle so your child doesn't actually know what you're doing. Otherwise, they might resist just because they know what you're up to.
Already Pals? Keep It Going!
Maybe your child and an older person already share a solid relationship. If so, that's fantastic! Here are some ideas to make sure it continues:
2-way relationships. Modern technology provides the perfect opportunity for young and old to strengthen their bond. If your child is old enough to navigate technical gadgets, encourage them to help their favorite old person.
Questions and answers. As they grow, your child will have lots of questions about how stuff works. When the time is right, suggest they ask questions of their favorite older person. If the older person doesn't know the answer, maybe the two of them could google the question and learn the answer together.
Shared humor. Almost every solid relationship counts humor as a shared trait. At every opportunity, "talk up" the humor that your child and their favorite older person have in common. Make a big deal about it.
Spend time together. One of the best ways to strengthen a relationship is to spend time together. Whenever you can, arrange for your child and their older person to get together so they can stay connected.
Let's sum it all up. The whole point of encouraging a connection between your child and an older person is to both give you a break (during the holidays and year-round) and also to lay the foundation for your child to have a lifetime of successful relationships with older people.
Start Your Next Step
7-Day Sanity Booster
Start Your Next Step
7-Day Sanity Booster
Get the Free 7-Day Email Course Now
Get it Now
Get Sanity, Delivered to Your Inbox.